Reduce your shipping costs and offer the best delivery options with the most efficient quote on the market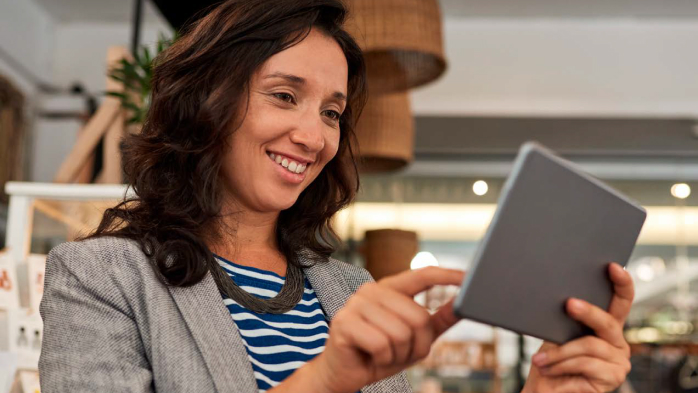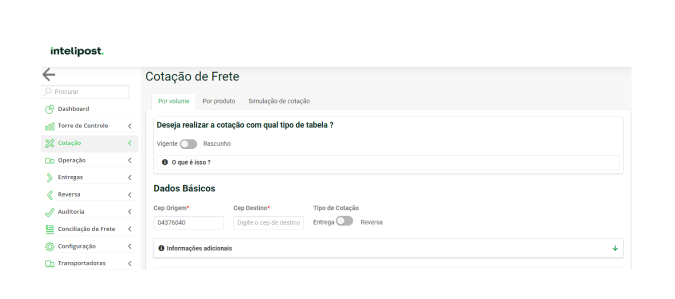 Increase your sales and improve conversion rates
offering the most expedient options at your customer's moment of purchase.
Connect to Intelipost's Quote module to increase your sales and improve your cart conversion rate by more than 15%. Boost brand loyalty and offer the best delivery options.
In volume consolidation, multi-origin or bidding
Receive quotes in milliseconds regardless of the freight rules applied at the time of quoting. Greater assertiveness in quotes for various scenarios, like product SKU, by state, zip code, region, special areas, sales channels, product category, and cubed weight, among others. Create intelligent campaigns by regions, employing customized settings to increase the shipping value or region of a potential customer or offer free shipping.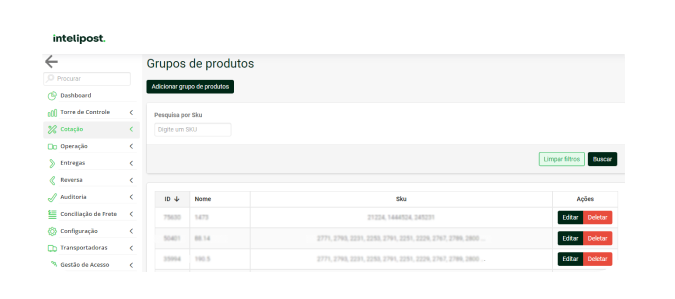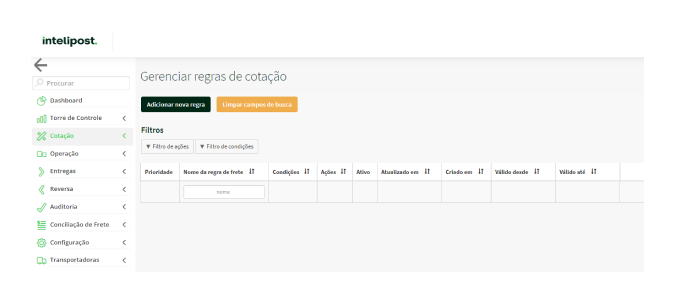 Your customers can browse delivery options before finalizing the purchase
Provide accurate information and empower consumers to view the best options for receiving their purchase, increasing first-time delivery success rates and offering more competitive freight rates through freight bidding using freight rules that best suit their needs.
Automate and apply optimal rules
For reduced delivery cost
Streamline carrier selection according to predefined freight rules, and reduce manual work. Be prepared for periods of high seasonality such as Black Friday, creating exclusive rules for actions that prioritize carriers with the best delivery performance by region, in addition to customizing the handling time for preparing each shipment.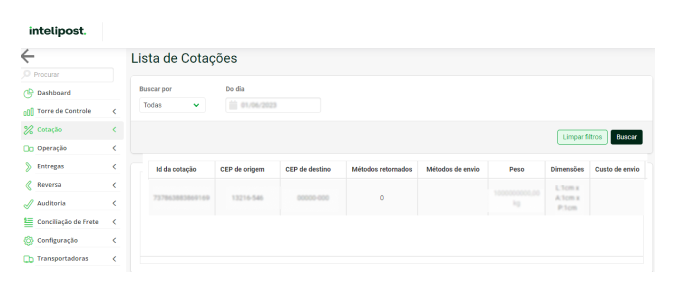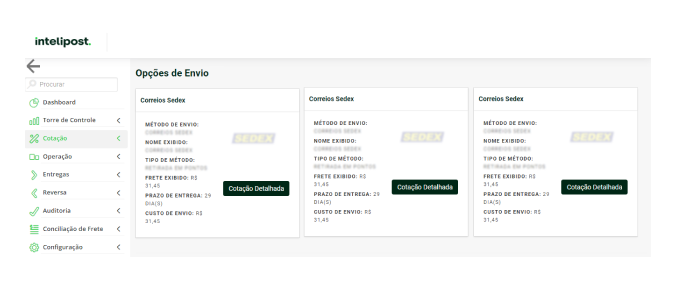 To increase cart conversion
Connect with the main logistics providers in the market and start presenting more delivery options at checkout time. Automatically offer the best options through your contracted carriers and get real-time estimates on delivery times with cost predictability.
Learn how we can boost your business with end-to-end solutions for seamless delivery.
Discover how to simplify your freight management
Find out what Intelipost can do for your business too
Talk with a Intelipost
specialist

!